Website Objective vs Website Goal
Objectives are specific and measurable, while the goal has a broader context. An example of an objective is "Get 1,000 website hits/ day". An example of a goal is "Be the best Website in the Industry."
To be honest, it doesn't really matter whether you call it goal or objective. It means about the same thing, semantics.
When we revamp websites for customers, before we do any design work, must be established what success looks like. Not knowing where to go can be a costly mistake that is difficult to manoeuvre.
Website objectives are relative to the organisation. It shouldn't be compared with other competitors. It should be straight about your business. For this insight, we split into two, SME and Big Corporation.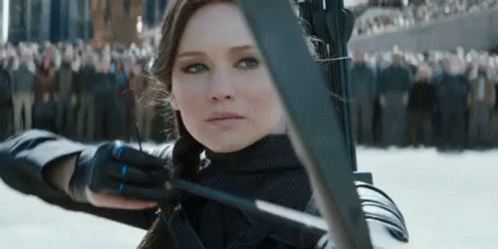 Website Objectives for SME
For SME, website objectives should be simple because you don't have the resources to monitor all aspects of the website. So keep it simple. Generally, I'm inclined to pick conversion.
1. Grow Traffic
Whether you do it organically through SEO, through paid media, get PR from News Media, it doesn't matter. Being small means you are almost invisible. You need to let your target market know you exist.
2. Conversion
Conversion is when your visitor changes state, from being an onlooker, window shopper to giving their contact details or make a purchase. They continue to become your leads or customer. Example: 5 leads/ day.
3. Ranking on Keywords
The last one is to identify where you are on Google. You must do SEO for your website because they give free traffic to your website. Without SEO, you're more likely to be stuck on page 3 or 4, which is a bad place to be.
Website Objective for Large Corporate
Large corporate: More than 50 staff. Being a large company you would need the website to integrate with every touchpoint of your department. Primarily, Sales Department, Human Resource, Customer Service and IT.
All of the above objectives still matter. Now we continue with the next 4.
4. Generate More Sales
For the sales department, commercial pages on the website are what they truly care about. The content on the page must be persuasive and convincing. This will reduce the sales-y work like more meeting, back and for emailing, endless calls.
Having a website that helps Product Managers and Salespeople can generate more sales.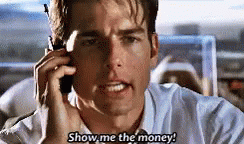 The website is then designed to flow from General info about the company to the Product page then the Contact page.
Some of the items you can add to meet website objectives are
Product Calculators
Product brochure and catalogue downloads
Whitepapers and Industry Report
Product detail descriptions, dimensions, specs, logistics, weight etc.
Testimonials from past customers
Product Manuals
Purchasing process and Maintenance.
The general idea is to help prospects find their way to your materials without dealing with salespeople.
5. Increase Candidate Talent
When I was a fresh grad, I would stalk big companies and find any openings that can suit certificates. I would learn as much as I would before attending an interview. This helps me to form an idea about the company or decide not to pursue the job.
Website plays an important role to attract good talents.
For HR, good talents going competitors is a nightmare. Which means they get the bottom of the barrel and make their life more difficult.
Although most of the hiring comes from Job Portal websites, candidates would also like to learn more about the company. You guessed it, from your website.
What do candidates look for in a company? Stability and growth.
We tell our kids not to judge the book by its cover, but we do judge a company based on its website. It's a hard fact of life.
6. Increase Customer Happiness
Angry customers should be dealt with immediately. They shouldn't be waiting on the phone to get their lines fixed. The longer the wait, the more likely they'll get agitated and starts rambling online.
As a large corporate, you have a reputation to uphold.
Therefore you must serve your customers quickly and accurately.
I forgot my credit card on a travel trip which I may have left on the counter. I had to cancel the card before someone swipes it. I didn't have the bank phone number. The next best option was to go to the bank website and cancel it without recurring any international call.
Website objectives for large corporate, make customers happy sing your name.
7. Make it Fast and Secure
Finally, the one that puts so much pressure on the IT team, to make it fast and secure.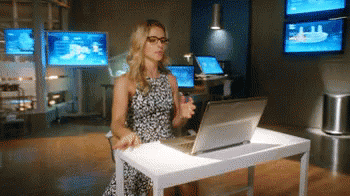 A faster website makes the customer happier and higher ranking on Google. It can be done through 2 means, closer to the target market (geographically) and better servers.
Get servers from Vultr for Singapore or ServerFreak for Malaysia.
To make it secure, you can do pentest and install TLS/SSL certificate. Pentest is short for penetration tests, the goal is to remove potential script injection and deface. TLS/SSL certificates can be installed on almost any server/ web application, you can buy the certificate.
Finally, avoid placing your website server in your current IT infrastructure. T1 data centre is designed to serve the public, whereas T4 (internal data centre) is intended for internal (employee) use.
Want to learn More about Revamp? Read the bigger topic: Revamp Website for Corporate
Summary – Website Objective
I'd like to end with a quote …
What gets measured gets managed — even when it's pointless to measure and manage it, and even if it harms the purpose of the organization to do so.

Ridgway, 1956
Identify the metrics you want to grow. Some metrics are set and forget (like fast and secure), some require closer monitoring, like spending on ads. Some metrics, once a month. Every metric varies depending on the organisation goal.
With that, Good luck!